Featured Poets
Stephen Bett
Candice James
Manolis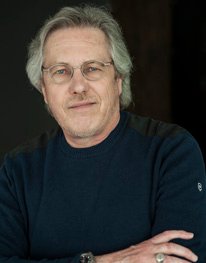 Stephen Bett is a widely and internationally published Canadian poet with 18 books in print. His personal papers are archived in Simon Fraser University library's "Contemporary Literature Collection." He is recently retired after a 31-year teaching career largely at Langara College in Vancouver, and now lives with his wife, Katie, in Victoria, BC.
from Breathing Arizona, Ekstasis Editions
© 2014 Stephen Bett
Don't know why you had
to go thru hell to get
here

Hades, Inferno, what-
ever …

Some one (or thing) must
have thought it would be
a damned fine
idea

For sure it wasn't any
fun —drank & soaked
yourself every night
(worthless poison
tears)

No-one should suffer
like that is what you
told yourself
(completely
convinced)

That "you" was me
(undoubtedly)

*

Took nearly half a
year to dry out
the towel

That done, I swear
(stunned self)
a miracle
appeared,
woman from
the Arizona
desert

No tears in
your eyes

And no
mirage
(either)

Clear vision
that moves
miles in-
ward

*
If my dear Romanian
woman friend is
right & man is
chaser, woman
chooser
I've run several
marathons to
you by now

*

Another friend tells me
it is possible to
have a second
love supreme
tracking one's
life
(a kind of
exquisite
female
spirit
Trane)

It took hard fraught
love & a lifetime
to find each
other

God it took forever
& now there's one
more forever
between &
around
us,
love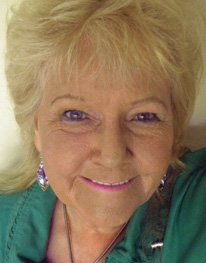 After serving two 3 year terms as Poet Laureate (2010-2016) Candice James has been awarded the title of Poet Laureate Emerita of New Westminster, BC Canada, by order of City Council. She is also a visual artist, musician, singer/songwriter, book reviewer and workshop facilitator. She is Founder, Board Advisor and Past President of Royal City Literary Arts Society; Director of Pacific Festival of the Book Society; Past President of the Federation of British Columbia Writers; Past Director of Slam Central and Past Director of SpoCan. She is a full member of the League of Canadian Poets and The Writers Union of Canada. She also is founder of: "The Fred Cogswell Award For Excellence In Poetry"; "Poetry In The Park"; "Poetic Justice" "Poetry New Westminster"; and she has been keynote speaker at "Word On The Street", "Word on the Beach"; and "Black Dot Roots Cultural Collective." She is the author of twelve books of poetry.
from Water Poems, Ekstasis Editions
© 2017 Candice James
The Drowning

It's raining all over the world tonight.
I hear voices, indistinct whispers
As I lay at the edge of slumber.
The wind gusts softly in musical timbres.
A pale ghost with fingers of glass
Deftly strums a satin guitar with a tattered velvet pick.
An age old wisdom shines from the clouds in his eyes.
The night is aglow with timeless stars
Twinkling, sparkling, shimmering,
Oblivious to the approaching deluge.
The voices and indistinct whispers
Grow louder, become clearer
Emulating laughter and cries;
Echoing muted murmurs and moans
That ebb and flow through a hollowed out sky.
Angels, Saints and the Holy Ones
Weave their way through the flickering starlight
Ascending to a realm just beyond the drowning.
It's raining all over the world
And the clinging, egregious damp
Foretells of the drowning… edging ever closer.
The rain has become second nature to me now.
I hear voices and whispers
And watch faces that float in street puddle mirrors:
For a long time; for a short time;
For almost no time at all.
Soon the rain will sink them into the drowning.
It's raining all over the world
And I wonder….
Who'll stop the rain?

Pages in the Rain (a sonnet)

So many chapters of my life now read
That seldom are revisited again,
But when I choose to resurrect the dead
And dance again with memories and pain
You're still the brightest star in my blue sky.
It matters not the heartaches you dispersed.
Some depths are measured by a shallow sigh.
Some hearts are destined to be spurned and cursed.
Time heals all wounds and so we carry on
And put asunder heartaches we forsook
But when we hear an old familiar song;
The past emerges from love's dusty book.
When I leaf through those pages in the rain,
You're there in every bittersweet refrain.

from Merging Dimensions, Ekstasis Editions
© 2015 Candice James
I Stand

I stand
Outside myself,
Feeling like a hackneyed hour;
Stacking boxes of memories,
Uncategorized,
In the attic of my mind.
There is no ladder
To this part of myself I've left behind,
Locked away
In a labyrinth of broken tunnels
And dead end passages.
I sometimes see
Earlier versions of myself:
Indistinct ghosts
Hazing in and out,
Glinting
In strewn mirror shards,
Suspended
In a thick ocean of electric air.
I stand
Outside myself,
Dressed in a gown of ice water,
Ready to be baptized and reborn
Into living words,
And the poem I am.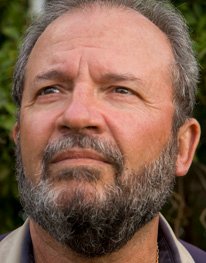 Emmanuel Aligizakis (Manolis) is a Cretan-Canadian poet and author. He was recently appointed an honorary instructor and fellow of the International Arts Academy, and awarded a Master's for the Arts in Literature. He has written three novels and numerous collections of poetry, which are steadily being released as published works. His poetry has been translated into Romanian, Swedish, German, Hungarian, Ukrainian, French, Portuguese, Arabic, Turkish, Serbian, Russian, Italian, Chinese, Japanese, languages and has been published in book form or in magazines in various countries. He now lives in White Rock, where he spends his time writing, gardening, traveling, and heading Libros Libertad, an unorthodox and independent publishing company which he founded in 2006 with the mission of publishing literary books.

from Red in Black, Ekstasis Editions
© 2019 Manolis
Coffee

Boiling hot aromatic coffee
upward whirling fragrance
tiny table
our legs were touching under it
entangling slowly
when your eyes
dived deep in mine
imperceptible movement of your lips
meant your anticipation
for my prodding
of your mind to lustful thoughts
erotic undulation amid
waves of a sea
angered and passionate
and leaving the cup of coffee
you put your hand over mine
sign that ready you were
for the transcending rhythm of Eros

Sundown

Last reflection of the sunrays
on the leaves of the oleander
and onto the moist rock that stands
guard opposite the sea's slow movement
life declares its benevolence
transcending earth with its songs
before the night conquers
the cracks of hours
and the door shuts till morning
stay up, I'll tell you
taste the bloom of your emotions
eternal moments
that only last a short while

Beyond the Flesh

Reaction of your body
with its fear of failure
keeping it on guard
when it becomes one with mine
momentary movement
unrestrained rebellion
one breath
mutual sensation
multi-felt apex
transcends the flesh
totality

Separation

With teary eyes I stared
at the woman
dressed in black with
her well-made hair
silver pin holding it up
surprise of the day
my sigh in the air
when she came near me
with open arms
as if to embrace
the whole world
that imperceptible laughter
on her lips burnt me
when she leaned
to kiss me
for the last time