About Us
The Editors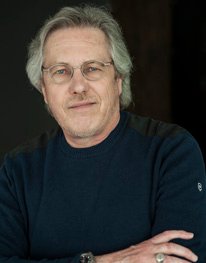 Stephen Bett is a widely and internationally published Canadian poet with 18 books in print. His personal papers are archived in Simon Fraser University library's "Contemporary Literature Collection." He is recently retired after a 31-year teaching career largely at Langara College in Vancouver, and now lives with his wife, Katie, in Victoria, BC.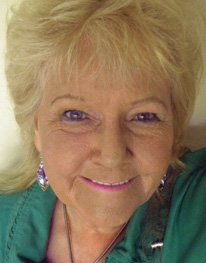 After serving two 3 year terms as Poet Laureate (2010-2016) Candice James has been awarded the title of Poet Laureate Emerita of New Westminster, BC Canada, by order of City Council. She is also a visual artist, musician, singer/songwriter, book reviewer and workshop facilitator. She is Founder, Board Advisor and Past President of Royal City Literary Arts Society; Director of Pacific Festival of the Book Society; Past President of the Federation of British Columbia Writers; Past Director of Slam Central and Past Director of SpoCan. She is a full member of the League of Canadian Poets and The Writers Union of Canada. She also is founder of: "The Fred Cogswell Award For Excellence In Poetry"; "Poetry In The Park"; "Poetic Justice" "Poetry New Westminster"; and she has been keynote speaker at "Word On The Street", "Word on the Beach"; and "Black Dot Roots Cultural Collective." She is the author of twelve books of poetry.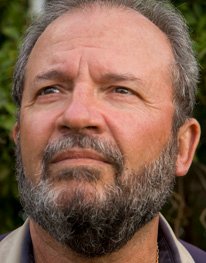 Emmanuel Aligizakis (Manolis) is a Cretan-Canadian poet and author. He was recently appointed an honorary instructor and fellow of the International Arts Academy, and awarded a Master's for the Arts in Literature. He has written three novels and numerous collections of poetry, which are steadily being released as published works. His poetry has been translated into Romanian, Swedish, German, Hungarian, Ukrainian, French, Portuguese, Arabic, Turkish, Serbian, Russian, Italian, Chinese, Japanese, languages and has been published in book form or in magazines in various countries. He now lives in White Rock, where he spends his time writing, gardening, traveling, and heading Libros Libertad, an unorthodox and independent publishing company which he founded in 2006 with the mission of publishing literary books.


Richard Olafson is an editor, poet, book designer and publisher. A long-time Victoria resident, he is active in many community organizations. Richard Olafson has published a number of books and chapbooks, among them Blood of the Moon, The Name of Being, In Arbutus Light, Apotheosis, Roses. Pearls. Ocean. Stars: Triads, The Ocean and My Body are One, My Body is the Ocean, and most recently, Cloud on My Tongue, and There are Some So Unlucky they Do Not Even Have Bodies.
He attended the Jack Kerouac School of Disembodied Poetics in its second year of operation and was much influenced the following year by taking classes from Warren Tallman at UBC's English Department. As a book designer, he has published over 270 chapbooks and books. He is currently co-editor and publisher of The Pacific Rim Review of Books.
He has lived in Victoria for many years and enjoys parenting two teenage boys with singer-songwriter Carol Ann Sokoloff.
Daniel G Scott is the current (5th) Artistic Director of the Planet Earth Poetry Reading Series. He has written in a variety of forms but poetry is his long-standing love. He has previously published gnarled love, terrains and Random Excess (with Ekstasis Editions), and black onion and two chapbooks: street signs and Interrupted (with Goldfinch Press). He has individual poems in anthologies and chapbooks as well as numerous academic publications including journal articles and book chapters and, with Shannon McFerran, The Girls Diary Project (University of Victoria, 2013). He won a one-act playwriting competition in New Brunswick in 1984. He is an Associate Professor Emeritus, University of Victoria, School of Child and Youth Care, father and grandfather.